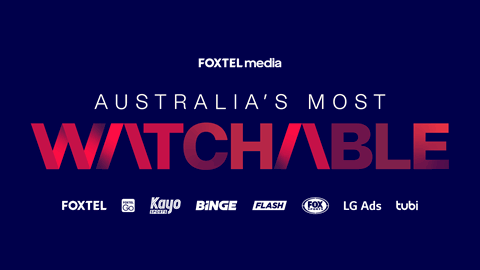 In 2024, we're taking some bold actions, to move us more clearly towards a single digital trade – one you guys can easily buy.
​We're simplifying linear trading, and we've increased our premium digital inventory, for you to buy premium digital video first, targeting your high-value customers.
​We put your brands into all the live sport Aussies love, international and local stories, told as only Foxtel can, where ad load and content come together for a more watchable experience.
​Doing so has proven to deliver 58% higher return on investment*.
We put your brands in front of audiences who spend more on your categories. 
​We will use real data from millions of our customers to more accurately measure performance.
​We are driving towards a future, where your investment is accurately measured,
connecting the dots between Watchability, ad exposures, audiences and outcomes.
​We're standing out. And when you buy with us – so do you.
*Source: Analytic Partners
Watch the full show recording
Click here to watch the full show recording
FY23 in numbers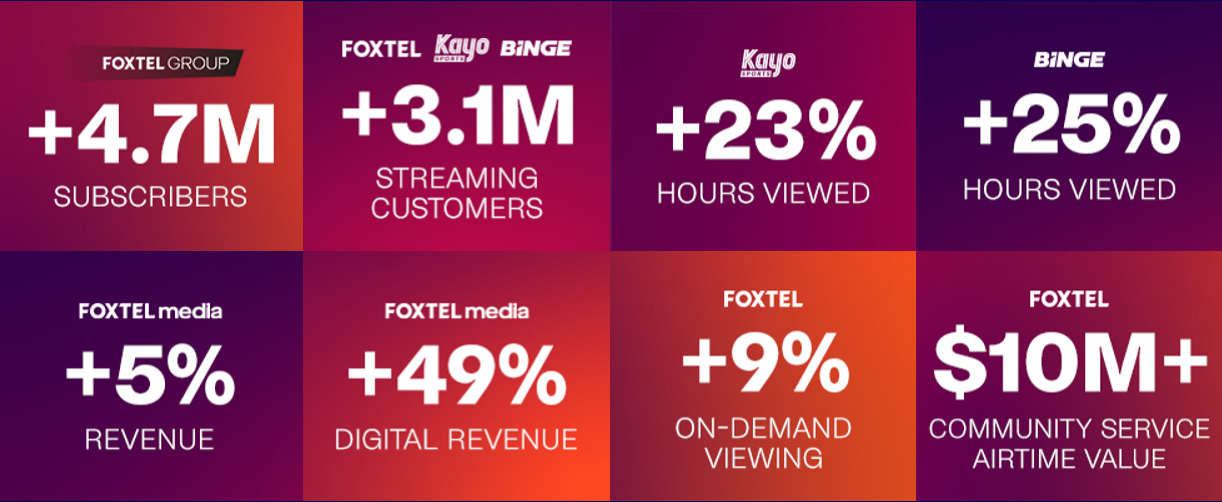 Sources: Newscorp Q4 Results, Total seconds of attention on ads played across Binge, Kayo, Foxtel and FTA Linear & BVOD Source: Amplified Intelligence, Amplified intelligence
It's been an outstanding year for the Foxtel Group. 
​Another year of growth in advertising.
More streaming subscribers, and a progressive agenda.
A FOUNDATION OF PREMIUM VIDEO
Our strategy to move from a linear player to a digital one is working, as we evolve our product, processes and servicing towards a total streaming future.
Our transformation to a leading digital advertiser has seen significant increase in premium digital inventory, available across Kayo, BINGE with Ads and FOXTEL IQ.
Characters, our addressable solution expands in 2024 with
16 segments, buyable across Kayo, BINGE and Foxtel IQ allowing you to target high value customers.
Clients can also BYO data and match safely using INFOSUMs clean room solution​​.
It's safer and speedier.

EVOLVING HOW WE TRADE
As we evolve our business and step into the new world of streaming,
we're leaving some old ways behind. 
The market is moving to buy digital video first.
To recognize this shift we are simplifying linear trading for faster servicing and more certain advertiser outcomes.
We have consolidated our demos and are reducing our dayparts to better reflect how you currently buy us.
We've taken steps towards more sustainable media trading.
Not only have we reduced our own carbon impact but in 2024 we also will enable you to measure the carbon impact of your digital campaigns on Foxtel Media.
In partnership with Scope 3 quarterly reports available at an agency, client or campaign level.
TRANSFORMING MEASUREMENT
We sit on customer data from millions of digital customers, and believe that
panel-based methodologies don't adequately capture these real audience behaviours.
We have engaged Kantar, a world renowned and locally familiar player to measure our linear audiences in 2024, in parallel with OzTAM. 
​They will provide a counterpoint to OzTam's linear panel in 2024.
We believe true collaboration is essential, and so are forming a Video Futures Collective, bringing together publishers, agencies and marketers, to review ways of working, establish protocols, and pick the blind spots. 
LEADERSHIP IN SPORT
Sport is live and it's local and one of the few areas you can count on for big numbers.
We are partner of choice to Australia's favorite sports because we are in it for the long haul.

Our sport is the most watchable... no interrupting the fan experience during live play, meaning fewer ads, less competitive clutter, and more impact for your brands.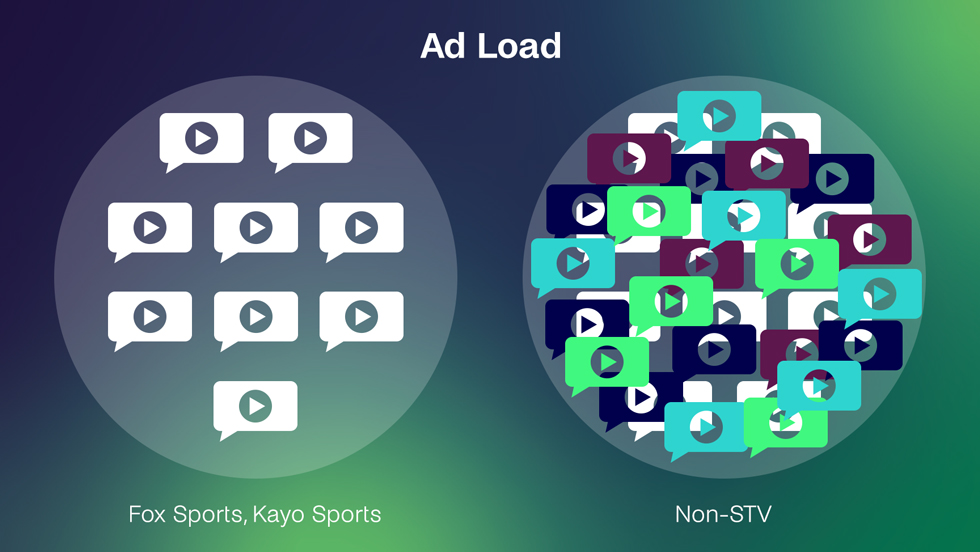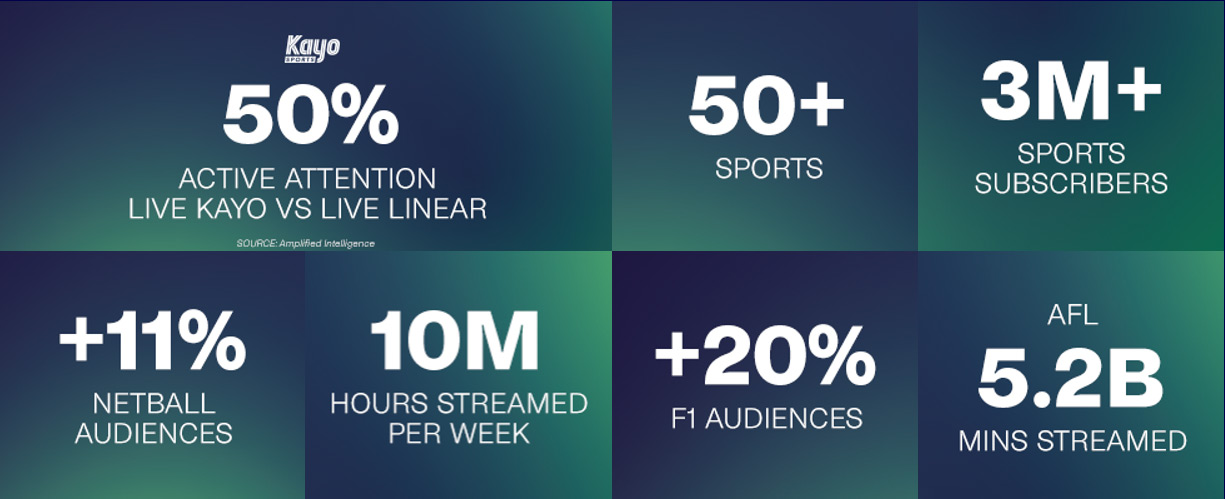 MOST WATCHABLE ENTERTAINMENT
Our global entertainment content portfolio is curated from more than 50 suppliers around the world, including the UK and Europe.
We have the richest library in Australia, and distribute and produce the content that everyone talks about.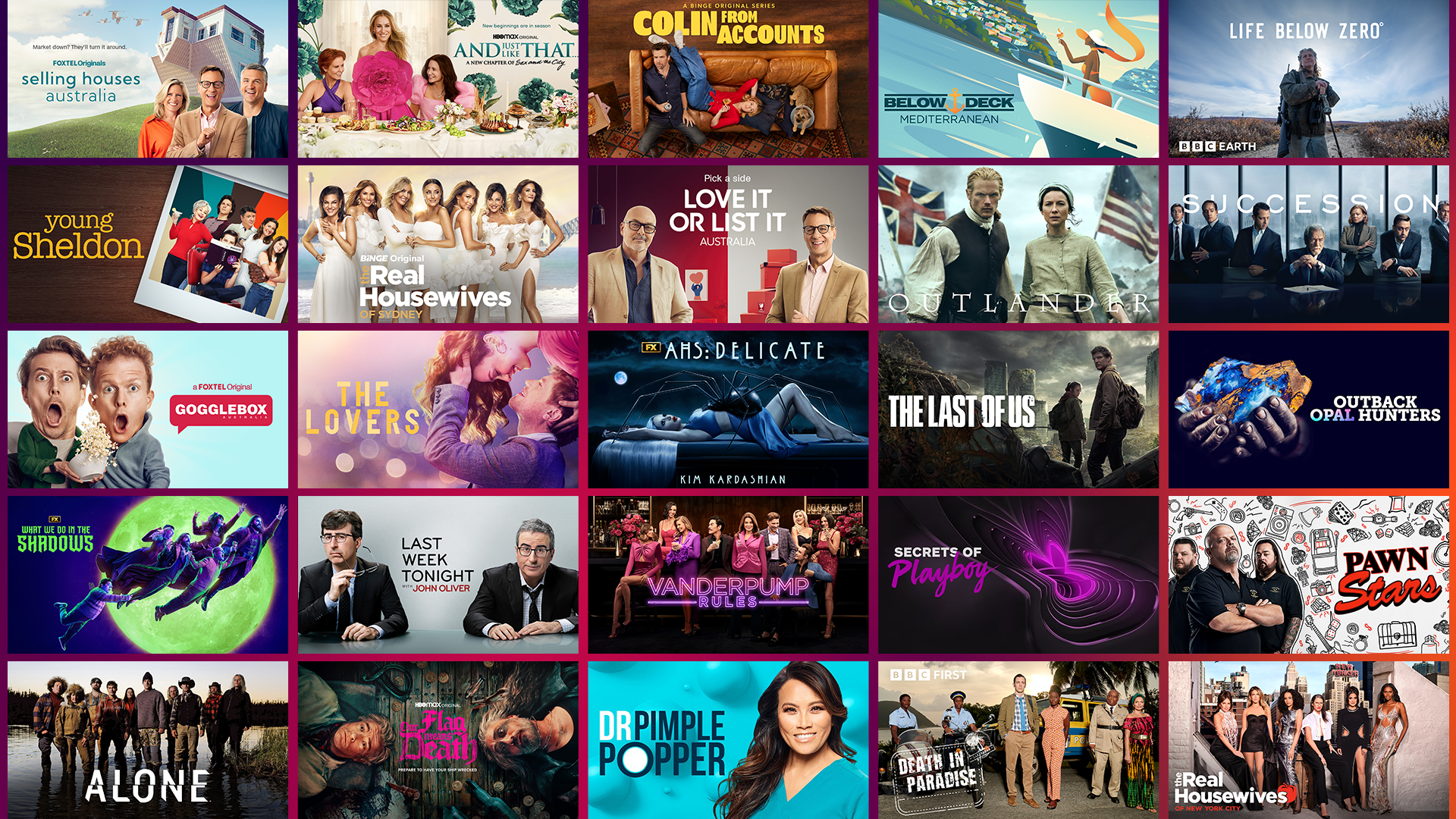 Our Originals not only drive heavy viewing but are also of a quality that keeps viewers engaged. We were the most awarded broadcaster at the Logies this year, reflecting the popularity and outstanding quality of our shows
Over the coming months we present a jam-packed slate of global hits that your brands can keep company with.
And we present to you a bumper slate of Foxtel and BINGE Originals with numerous opportunities for your brands to stand out.
Read more about our 2024 content slate and the announcement of our first BINGE original feature film.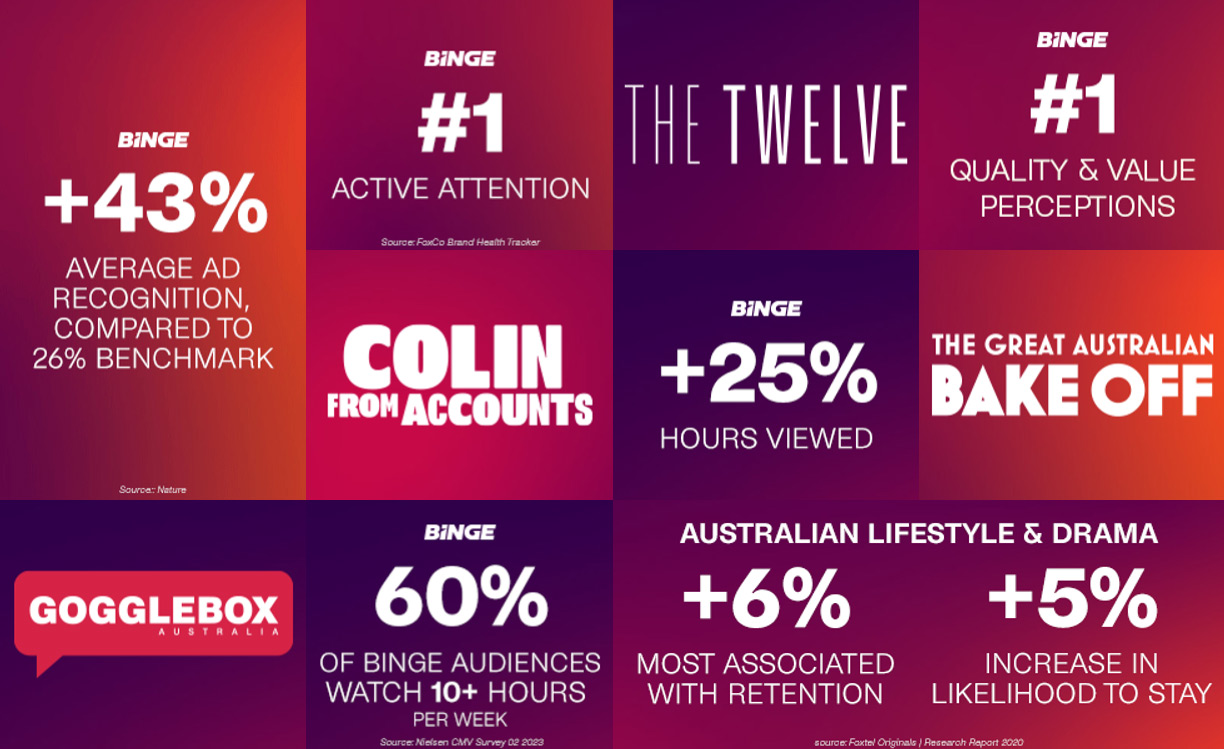 INTRODUCING HUBBL
We have identified the next quantum leap in TV and streaming technology, HUBBL: TV and streaming made easy.
Our newest technology is backed by the biggest and best in the world – Sky Comcast.
Hubbl is an operating system that will fundamentally change the experience - making for stickier customers, watching more, because of the frictionless environment.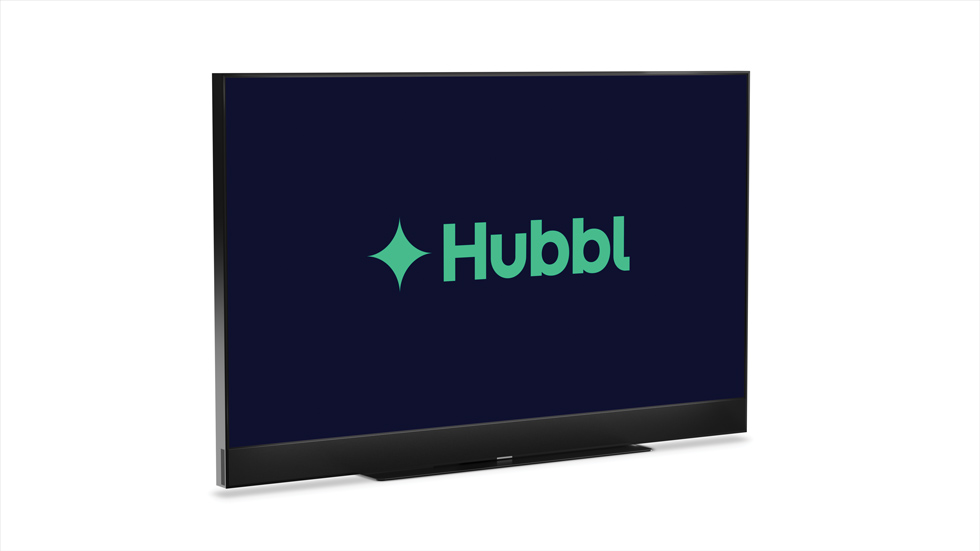 Hubbl puts everything – free and paid apps - in one place.
Viewers will finally be able to find the show they want without switching in and out of apps, allowing them to find new shows, or continue the show they've been watching.
It will also help viewers manage all their streaming subscriptions conveniently through one bill.
Read more about our Hubbl announcement.

PROOF YOUR AD DOLLAR IS MORE EFFECTIVE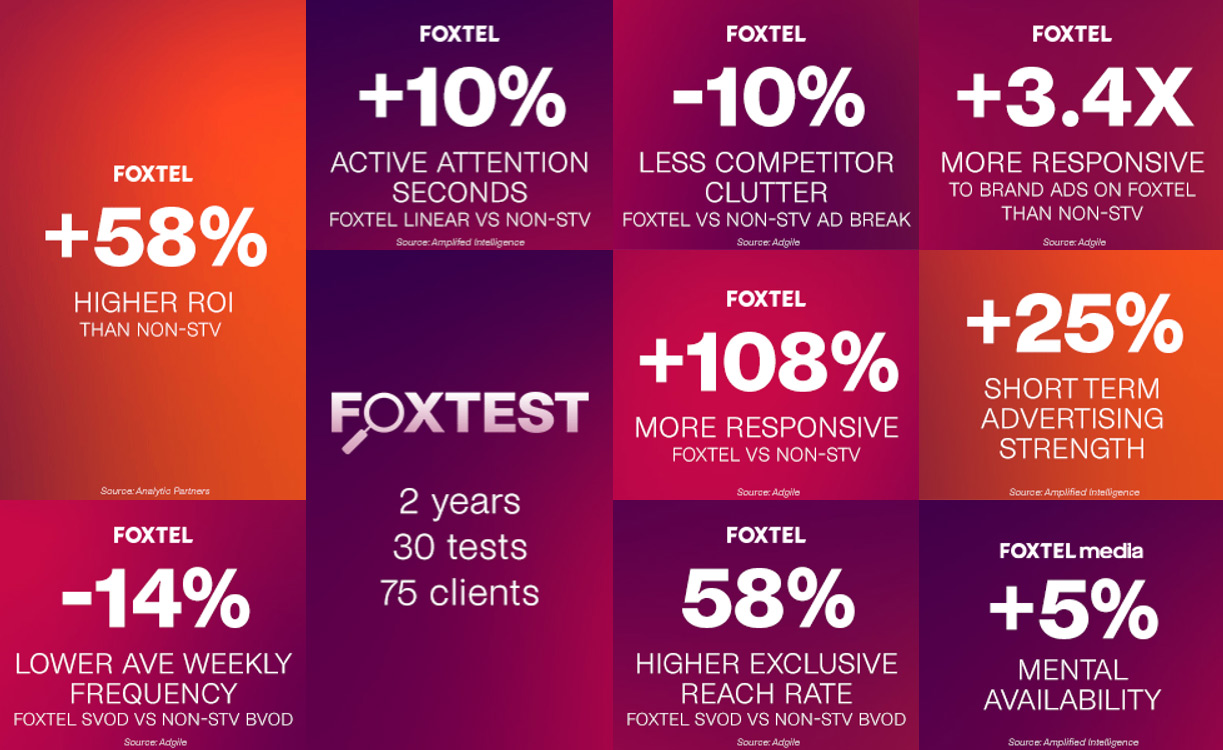 Ready to take your campaign to the next level?
Contact your Foxtel Media representative today.
Rachel Miller, Senior Group Business Director
Rachel.Miller@foxtel.com.au
​Hayden Micallef, Group Business Director
Hayden.Micallef@foxtel.com.au
​Levi Guillory, Group Business Director 
Levi.Guillory@foxtel.com.au
Theresa Rose, Group Business Director
Theresa.Rose@foxtel.com.au

VIC:
​Dolly Herbert, Group Business Director
Dolly.Herbert@foxtel.com.au
Claudia Bracegirdle, Group Sales Manager
Claudia.Bracegirdle@foxtel.com.au
Rian Wisemantel, Digital State Sales Manager
Rian.Wisemantel@foxtel.com.au
​QLD:
Katherine Frost, Brisbane Sales Director
Katherine.Frost@foxtel.com.au
Chris Daly, Digital Account Manager
Christopher.Daly@foxtel.com.au
SA
Nicole Burton, State Sales Manager
Nicole.Burton@foxtel.com.au
​​WA:
Ashley Woodrow, State Sales Manager
Sport Sales, NSW
Caitlin O'Meara, Head of NSW Sport
​Sport Sales, VIC
Monika Poposki, Head of Sport Sales