A powerful sports partnership drives awareness and engagement
The challenge:

With relatively low brand awareness in market, how can we meaningfully educate a mass audience on who 4WDSC are and what products
they sell?
The Solution:
Sponsorship of the most premium property over the summer, The Ashes, enabled 4WDSC to reach the masses, it was also the perfect platform for 4WDSC to drive awareness and position itself as a trusted brand that consumers are ready to engage with.
Cricket fans were encouraged to engage with 4WDSC via a multiplatform consumer promotion, sending fans directly to the 4WDSC website.
The Results
The campaign was also highly effective across Kayo's digital audience.
19% more engaged while watching The Ashes than FTA viewers

1.7x more likely to recall seeing 4WDSC campaign

+11 pts increase in awareness

+4 pts uplift in consideration for 4WDSC among Kayo viewers
Source: Nature Study Jan 2022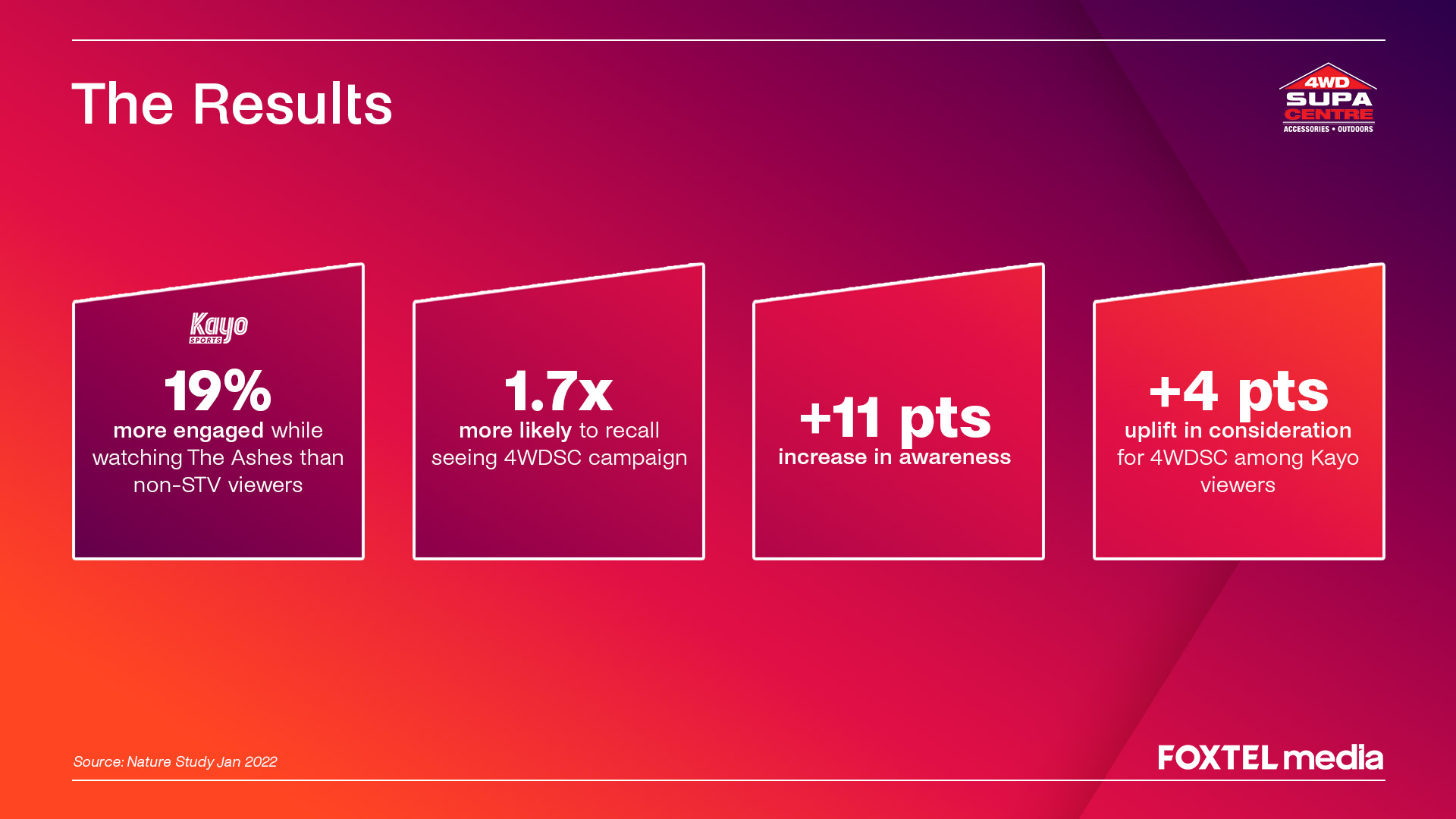 Partnering with Adgile, Foxtel Media attributed the direct correlation of a BVOD audience to direct action, delivering a 3.2x* greater return on ad spend.  
1 in 10* visitors to 4wdsc.com.au had been exposed on Kayo Sports

31% higher ratio from direct to search

1.8x* Greater volume of actions driven by dual screening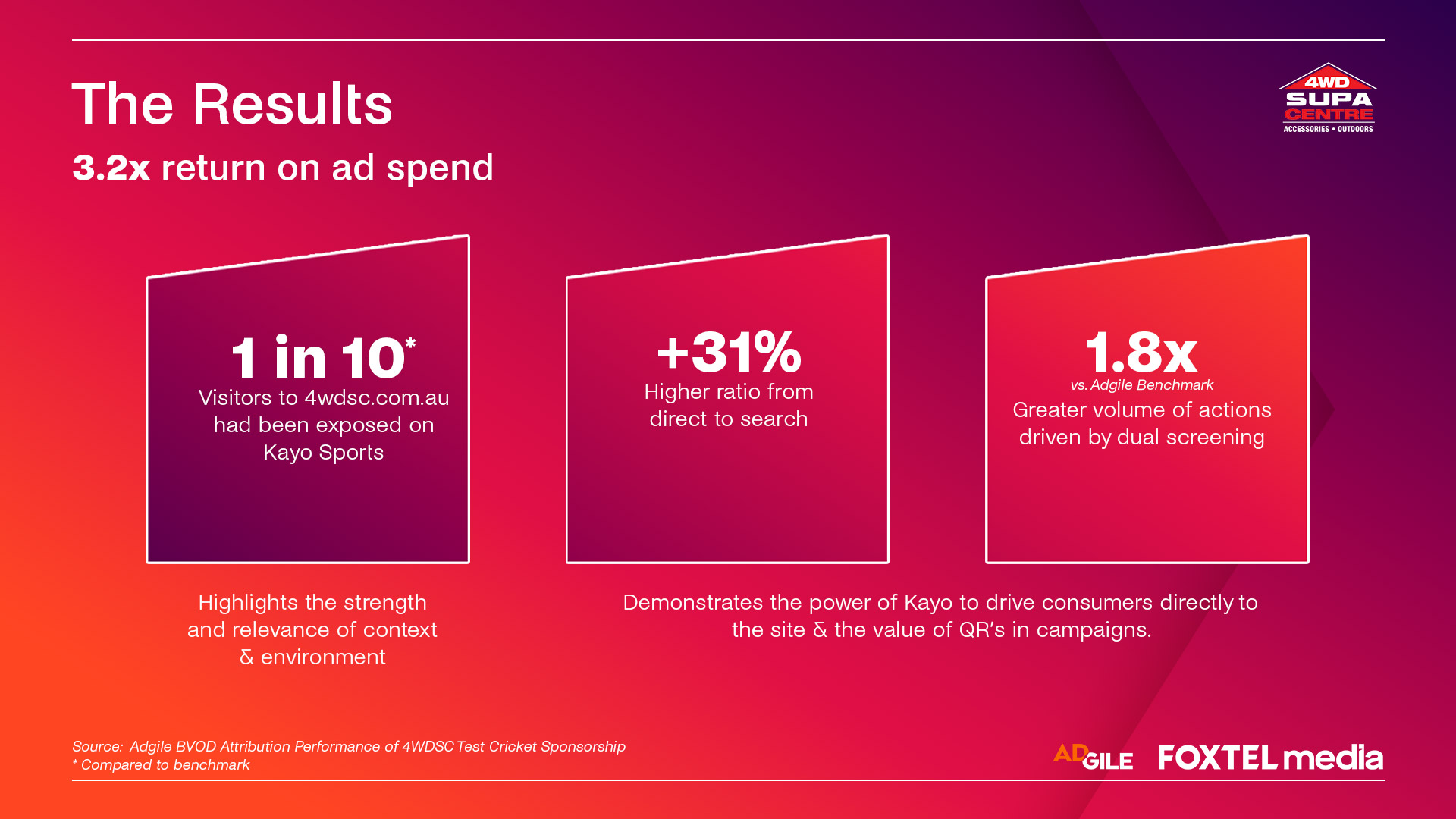 Source:  Adgile BVOD Attribution Performance of 4WDSC Test Cricket Sponsorship
* Compared to benchmark
Download a summary of this case study here.
See more case studies

Contact us about your next campaign!