Foxtel campaign effectiveness study: Airbnb
The Challenge
Airbnb have created a campaign to showcase the amazing and unique ways that hosts are able to give the best experience for their guests. This is specifically intended to raise awareness and consideration amongst a broad demographic target of 25-54 year olds.
Foxtel Media wanted to analyse the impact that the campaign running on Foxtel and Kayo had on awareness, consideration and emotional perceptions of Airbnb, among its target audience (25-54 years). Along with measuring the impact of the creative itself.
The Solution
A 7-minute online survey
All respondents were recruited from a research-only panel
Control vs exposed methodology to determine campaign performance and impact on brand KPIs
Fieldwork timed towards the end of the campaign to allow reach and frequency to build
The Execution
3 creatives were tested to understand:
Recognition
Brand attribution
Enjoyment
Attention
Message take out
Relevance
Understanding
Differentiation
Impact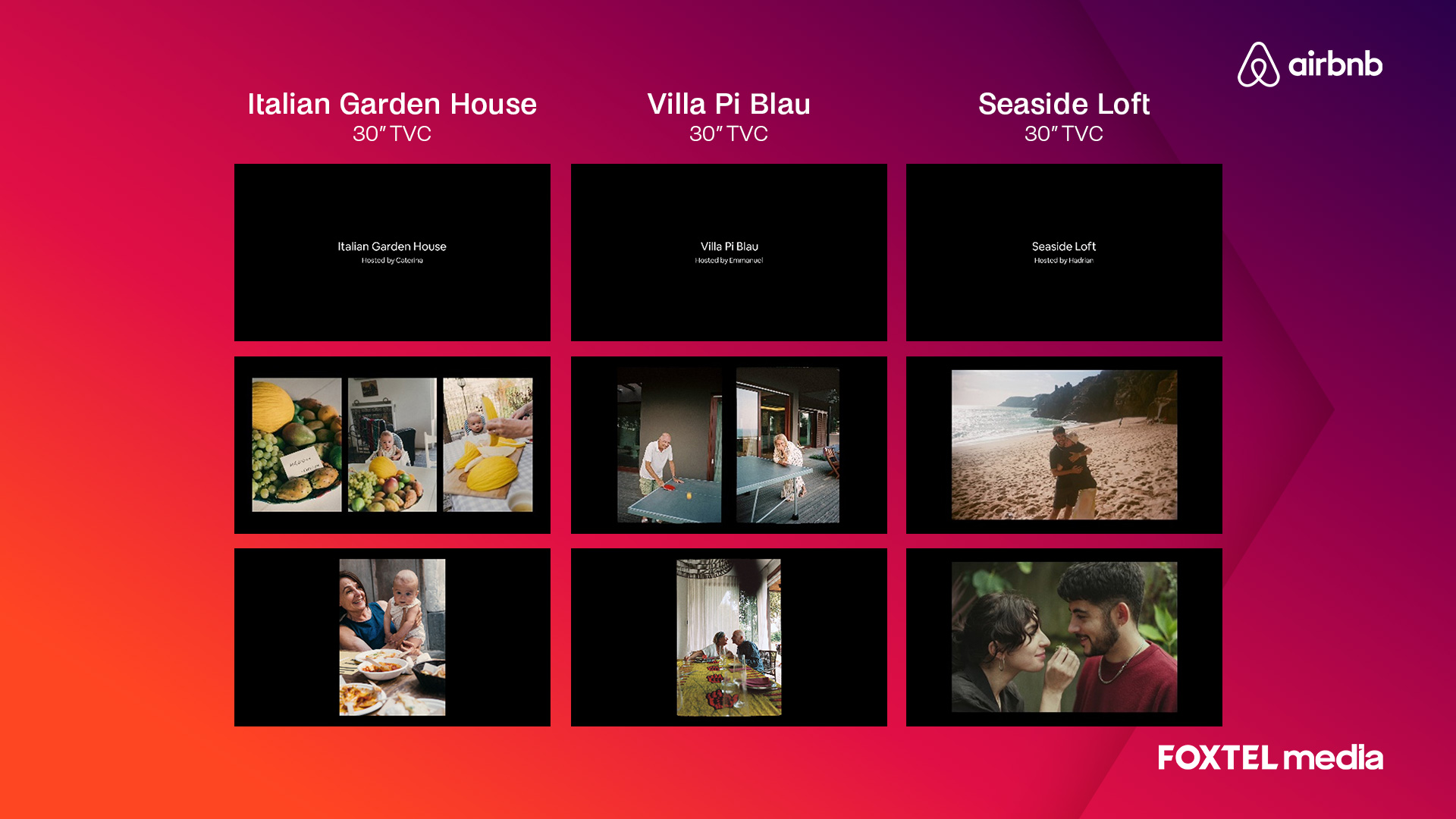 The Results
Uplift Among FTA control v Foxtel/Kayo exposed
+5% pts vs 10%pts in 25-54s for brand awareness
+12% pts vs 13%pts in 25-54 for brand consideration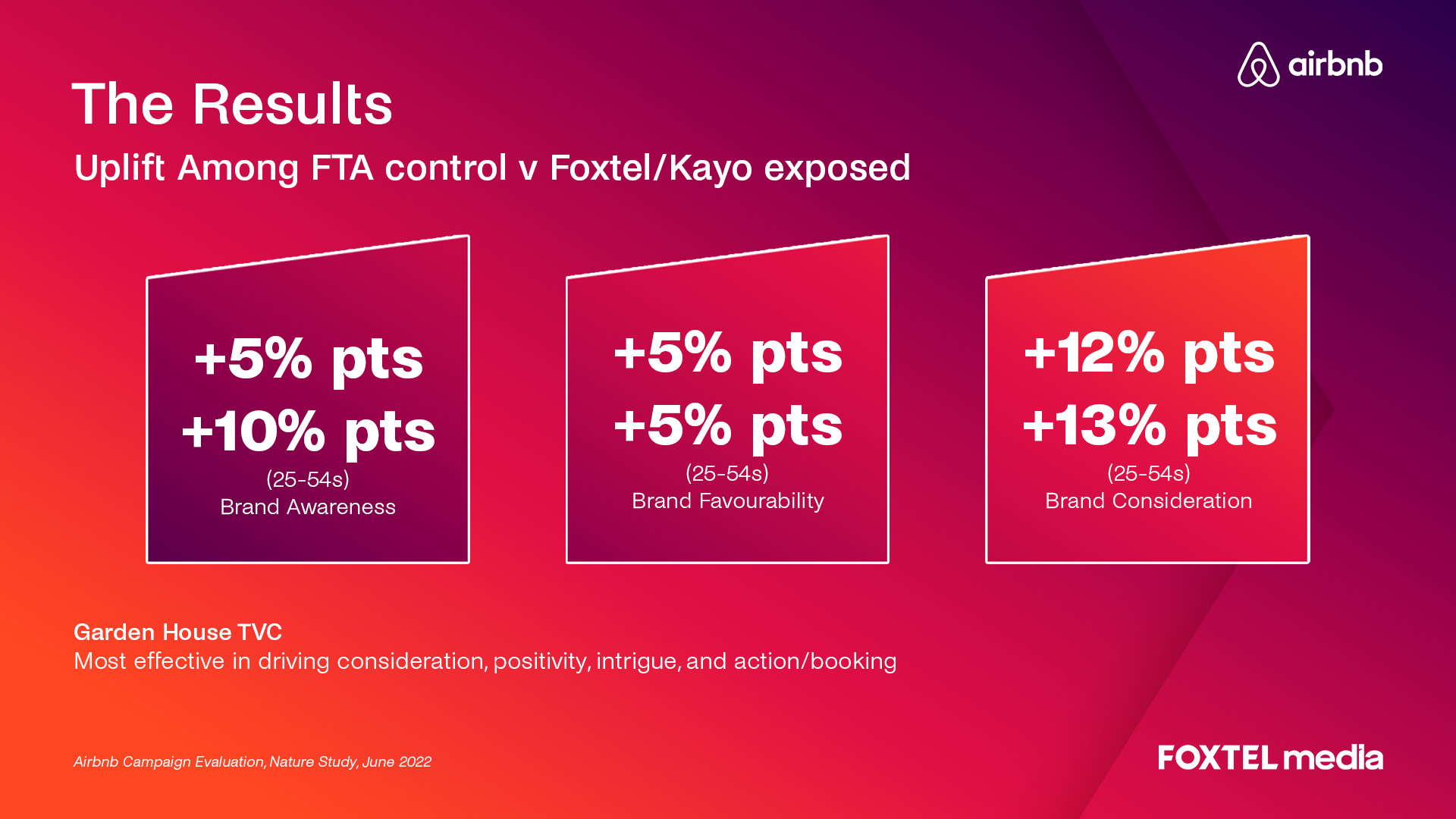 Source: Airbnb Campaign Evaluation, Nature Study, June 2022
Download a summary of this case study here.
See more case studies

Contact us about your next campaign!