Foxtel Campaign Effectiveness Study: Mccain
The Challenge: 
McCain is an important partner of Foxtel and Kayo's coverage of the 2022 season of AFL and NRL. Integrations featuring McCain were included during progames (AFL only), warm-ups (AFL & NRL), special moments (AFL & NRL) and squeezebacks (AFL only).
In addition to the integrations, Foxtel has aired a 15 and 30 second TVC for McCain as part of the "Nothing Special" campaign. The main aims of the partnership are to raise awareness and consideration of McCain at a brand level, as well as awareness of the integration specifically. The TVC campaign is also designed to promote three key messages about McCain: that it helps bring people together, makes mealtime enjoyable, and understands family life.
The Solution:
A 7-minute online survey
All respondents were recruited from a research-only panel
Pre vs. post methodology to determine campaign performance and impact on brand KPIs
Fieldwork timed pre and post campaign.
The Execution
2 TVCs were tested to understand:
Recognition
Brand attribution
Enjoyment
Attention
Message take out
Relevance
Understanding
Differentiation
Impact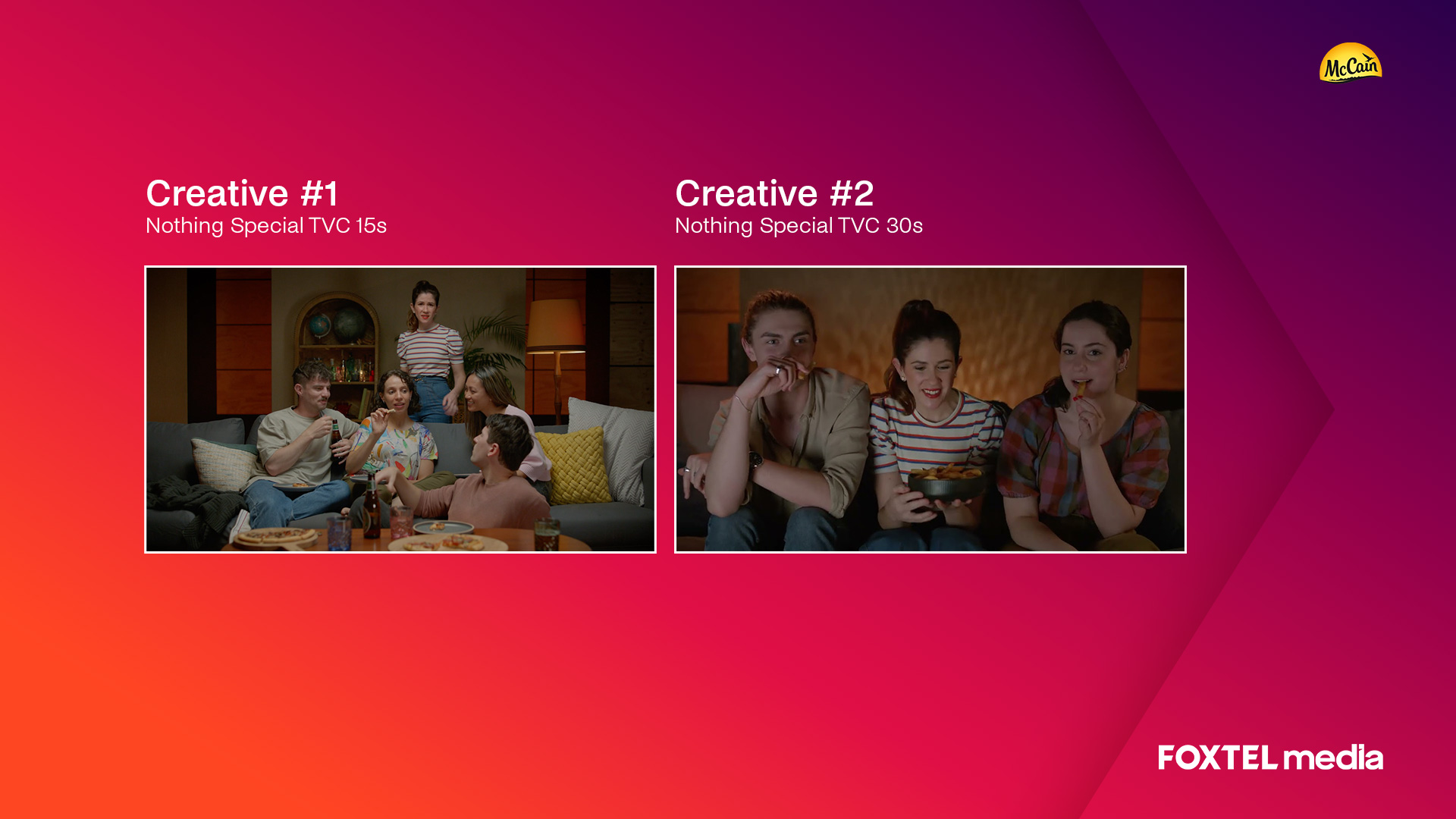 The Results
Uplift among pre v post:
72% TVC Recall
1 in 2 perceive the brand as different 30" TVC
+7% Pts brand consideration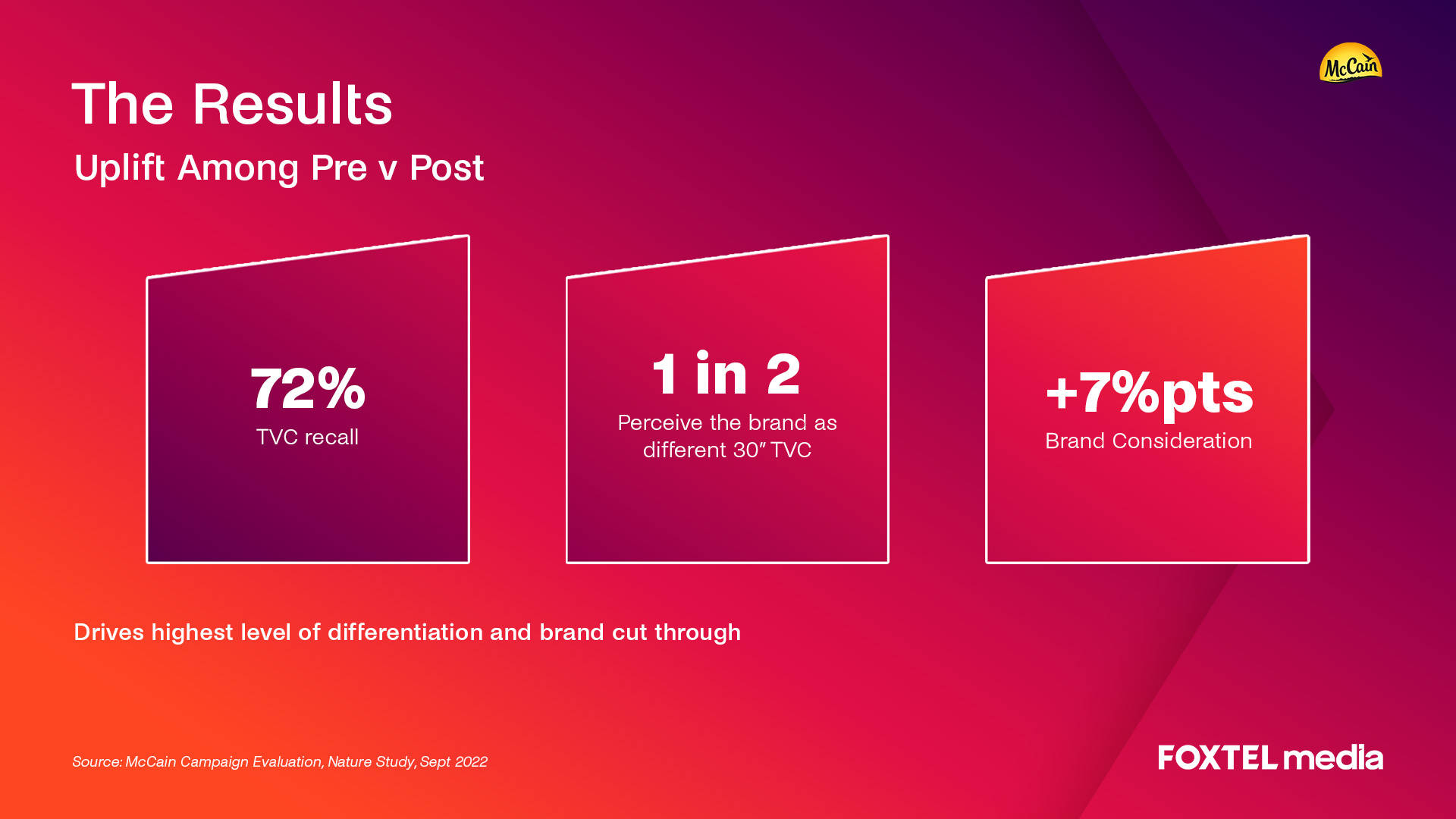 Source: McCain Campaign Evaluation, Nature Study, Sept 2022
Download a summary of this case study here.
See more case studies

Contact us about your next campaign!